The Vic Kubu 

Long Blue Line Scholarship 

For a Manasquan High School Athlete of Any Sport!!!

Donations may be made to:

The Long Blue Line, PO Box 616, Manasquan, NJ 08736 .

Click to Donate to the Scholarship Fund 

ANNOUNCING THE 

2016 SCHOLARSHIP RECIPIENT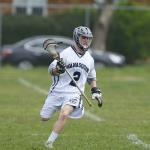 13th Annual Super 50/50 Raffle

held by:

Vic Kubu Long Blue Line Scholarship Fund 

A Scholarship which has helped many Manasquan High School Athletes (of any sport) go on to College

on sale now!

1st prize is 25% of tickets sales up to $7,500 

and Two 2nd prizes of 12.5% of ticket sales up to $3,750

Donation $100.00

 Only 300 tickets will be sold!

Sold out last year - Get your tickets now!!

call: Kim Read @ 732-904-6379

or Wendy Kubu-Callahan @ 732-642-9492

Drawing will be held at the Annual Winter Cocktail Party, 

Saturday, December 17, 2016 3-6pm 

@ Manasquan Beach House in Manasquan

All Donations are Tax Deductible

Click The Donate Button Below to Purchase a Fifty Fifty Ticket